Enter carbon dioxide, commonly known as CO2: our arch-nemesis in the battle against global warming. To tackle this challenge head-on, we must not only grasp its implications but also fathom the sheer scale of the problem.
Unless you've been hiding beneath a colossal coal chunk(!) you'll undoubtedly be aware that CO2 is the driving force behind atmospheric heat retention and the resultant climate shifts.
In less than two centuries, human activities have amplified the Earth's CO2 levels by a staggering 50%, a stark reminder of our profound impact on the environment.
Picture this
Just 1 tonne of CO2 looks like…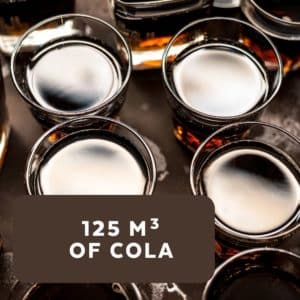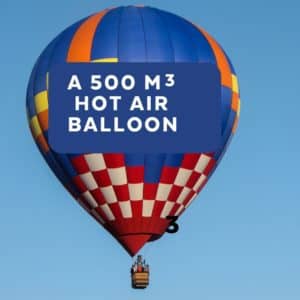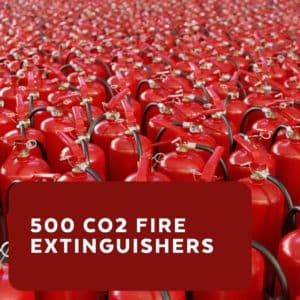 1 tonne of CO2 is equivalent to:

– The average emissions of one passenger on a return flight from Paris to New York
– Driving 6000 km in a diesel car
– 121,643 smartphones charged

What are New Zealand's carbon reduction targets?
To give you an idea of the scale of the challenge ahead, New Zealand's gross greenhouse gas emissions in 2021 were 76.8 million tonnes of carbon dioxide equivalent.
The New Zealand Government has committed to reaching net zero carbon emissions by 2050 and to reducing emissions to 50% below 2005 levels by 2030.
While it's true carbon emissions are projected to decrease between now and 2050, we will need to redouble our efforts to meet the 2050 target.
There's no time to lose…
As the race to achieve net zero gains momentum, navigating the complexities of measuring your business' carbon footprint can be overwhelming.
If your company is bogged down by sprawling spreadsheets and perplexing carbon calculations, why not reach out to Total Utilities?
Our expert team can assist with a comprehensive range of energy insight services. We can help you measure and reduce your carbon footprint, optimise your business, and achieve your sustainability goals.
Also, watch this space, as we're gearing up to introduce a groundbreaking new carbon management service that will help revolutionise New Zealand businesses' approach to carbon management and reduction.
Stay tuned for more details on this service, designed to propel New Zealand businesses towards a greener future.
– Contact us today to talk about measuring and reducing your business carbon footprint.
– Sign up to Total Utilities Market Commentary for all the latest energy market news and insights, as well as keeping you up to date on carbon reduction and sustainability best practice. (Include link to Market Commentary)