Total Utilities has been working in New Zealand's energy market for well over 20 years now. During that time, we have developed a comprehensive understanding of business needs and requirements when it comes to energy management.
We were established with the simple vision of getting businesses the best deals on their utilities. While this remains a core function of what we do, we have now grown our services so that we can fully assist with your decarbonisation journey.
Our expert team has a thorough and practical understanding of business challenges and can assist you every step of the way with your energy management solutions
We are happy to apply our expertise to any job – no matter how big or small.
We are passionate about sustainability, reducing your carbon footprint, and finding creative solutions that benefit you, your bottom line and the planet.
Saving money and energy efficiency is at the core of what we do.
Tailored energy management solutions
Delivering sustainable energy options that offer the greatest value to our clients is central to how we do business. Our solutions are tailored to you and built off the back of thorough engagement with all aspects of your business.
We know you want practical solutions for your business problems and sustainability planning that makes solid financial sense. Our purpose is to ensure sustainability and value are always at the heart of your energy strategy – to future proof your business for continued success.
We will work with you to make sustainability the most efficient choice for your business.
Expert guidance on reducing waste
Total Utilities can also assist with improving your waste management systems and implementing cost saving initiatives. We provide expert guidance to help identify, evaluate and implement waste reduction methods.  We also offer a full procurement process for your contracted waste services. We are well placed to negotiate favourable terms, and we always balance short-term savings with your long-term goals, in order to provide the greatest return on your investment.
Total Utilities has Toitū net carbonzero certification. This means our commitment to taking positive action on climate change has been officially recognised. We walk the sustainability talk by managing and reducing greenhouse gas emissions and neutralising our unavoidable emissions.

In April 2021, Jonathan took over as Managing Director at Total Utilities. Jonathan is extremely excited to be leading our growing team and delivering new and sustainable service offerings to our clients.
Jonathan is a keen hiker and loves getting into the great outdoors. When he can't get outdoors, he reads or watches anything he can find on science, politics and history. He captains social cricket and football teams, and believes these are to blame for his alarming onset of grey hair. He loves cricket, football and soccer although his aptitude for all three falls well short of his passion.
Richard founded Total Utilities Management Group in 1999 and passed the Managing Director baton onto his son Jonathan in April 2021. Richard who is passionate about sales, now leads the wider sales team. Richard's career has seen him working in the manufacturing, power generation and gas industry across 3 countries from the UK, South Africa and now New Zealand.
Gardiner by name and gardener by nature. Richard is also a fanatical supporter of Ipswich Town FC and his interests range from genealogy to environmental issues and his longstanding project (still at the conceptual stage!) to write a novel.
David uses the experience he gained through 30 years of senior ICT roles to guide clients through a measured decision-making process, building strategy and ensuring customers make the best technology investments for their business.
David volunteered as a sports coach for over thirty years but has now retired to the couch where he spends his Saturday evenings yelling at the TV about technique, tactics and team selections.
David also serves as a trustee for the Counties Power Consumer Trust.
Mike has over 25 years of experience in the ICT industry with specific expertise in Telephony, Unified Communications, Data Networking and Managed Services. Understanding customer requirements, with his pragmatic approach, ensures Total Utilities' customers achieve outcomes that best reflect their business needs.
When not being a taxi service for his two sons, Mike spends the small amount of his available spare time, indulging in his love for V8 powered vehicles, including a 1968 Firebird and a highly modified 1962 EJ Holden project.
Chris joined Total Utilities in 2007 and sets a high standard for the analytics team. As a creative problem solver he employs an investigative approach to analysis ensuring that outcomes are measured and quantifiable. Chris was a Certified Measurement and Verification Professional (CMVP) from 2016-2019.
Chris spends weekends inventing things in his workshop on the farm and enjoying the outdoors. He is also the co-captain of the office cricket commentary box and along with Jonathan is a long-time member of the Natural Disasters indoor cricket team.
ENERGY MANAGER – SUSTAINABILITY SOLUTIONS
Tania joins Total Utilities with a wealth of knowledge and experience in helping clients become more sustainable. With a background in project management, large-scale solar and wind generation projects, energy consulting and analytics she builds strong relationships with clients and creates bespoke energy solutions that meet their unique requirements. Tania is currently serving on the board of Carbon and Energy Professionals New Zealand (CEP) and is a Certified Carbon Auditor and NABERSNZ accredited assessor.
Tania is from Recife, in the North East of Brazil. She came to New Zealand in 2016 with the intention of a short stay but after falling in love with the local culture, decided to make a go of life in New Zealand. She now resides in South Auckland with her partner and their three cats, living by a philosophy that anything is worthy of a celebration. Besides working hard for the title of the crazy cat-lady in her neighbourhood, Tania life-passion is food, slanted heavily towards the eating, rather than the preparing.
DATA VISUALISATION ANALYST
Ryan joined Total Utilities in 2021 as a University of Auckland graduate. Holding a conjoint Bachelor of Science and Bachelor of Commerce degree, Ryan brings his sharp information management, data design, and analytic skills to the team.
In previous roles Ryan has been a business intelligence intern at Heartland Bank, a freelance data visualisation creator with ChangeHub, and worked in hospitality. Outside work, Ryan enjoys cooking and is a self-confessed history buff.
AUCKLAND REGIONAL SALES MANAGER
Quinton joins the Total Utilities team as our Auckland Regional Sales Manager, bringing with him over a decade of experience working in utilities, and a firm background in sales, marketing, negotiating, analytics, cost management, and coaching. In South Africa, he owned a successful utilities business, ThinkTility. He is passionate about finding solutions for businesses, solving complex problems and helping clients save money, grow their profits, and become more sustainable.
A real people person, Quinton highly values cultivating relationships with both his clients and his colleagues. Since moving here from South Africa with his family, Quinton enjoys exploring the beautiful New Zealand outdoors through hiking, biking, swimming and fishing.
Paul has a diverse range of senior management roles over the past 30 years. Based in Christchurch he is acutely aware of the need for businesses to continually focus on their operating costs.
As a proud Cantabrian, Paul is passionate about the Canterbury and Crusaders rugby teams and is a keen follower of various other sports.
Linda joined Total Utilities in 2010 having enjoyed a successful sales management career in many fields including property development, real estate, advertising and security.
She moved from Scotland to New Zealand in 1990 along with her Kiwi husband and two children.
Having lived in Auckland and Northland Linda is enjoying living near the sea in South Taranaki.  Apart from cooking and baking, her favourite pastimes, her hobbies include beach walks, reading, photography and crafts of all kinds when not "assisted" by her two very curious cats.
Linda loves dealing with clients, believing that the best way of helping them is to listen to their requirements.  Finding a solution to their problems is extremely gratifying.
Komal brings a wealth of experience in the energy sector, having worked in energy coordination roles for the past 10 years.
As an Executive Administrator, she is a regular point of contact between our team and our customers. She provides administrative support to our experienced team of directors, as well as assisting with projects on the go.
Komal moved to New Zealand from South India back in 2009 and is very happily settled here with her husband and young family.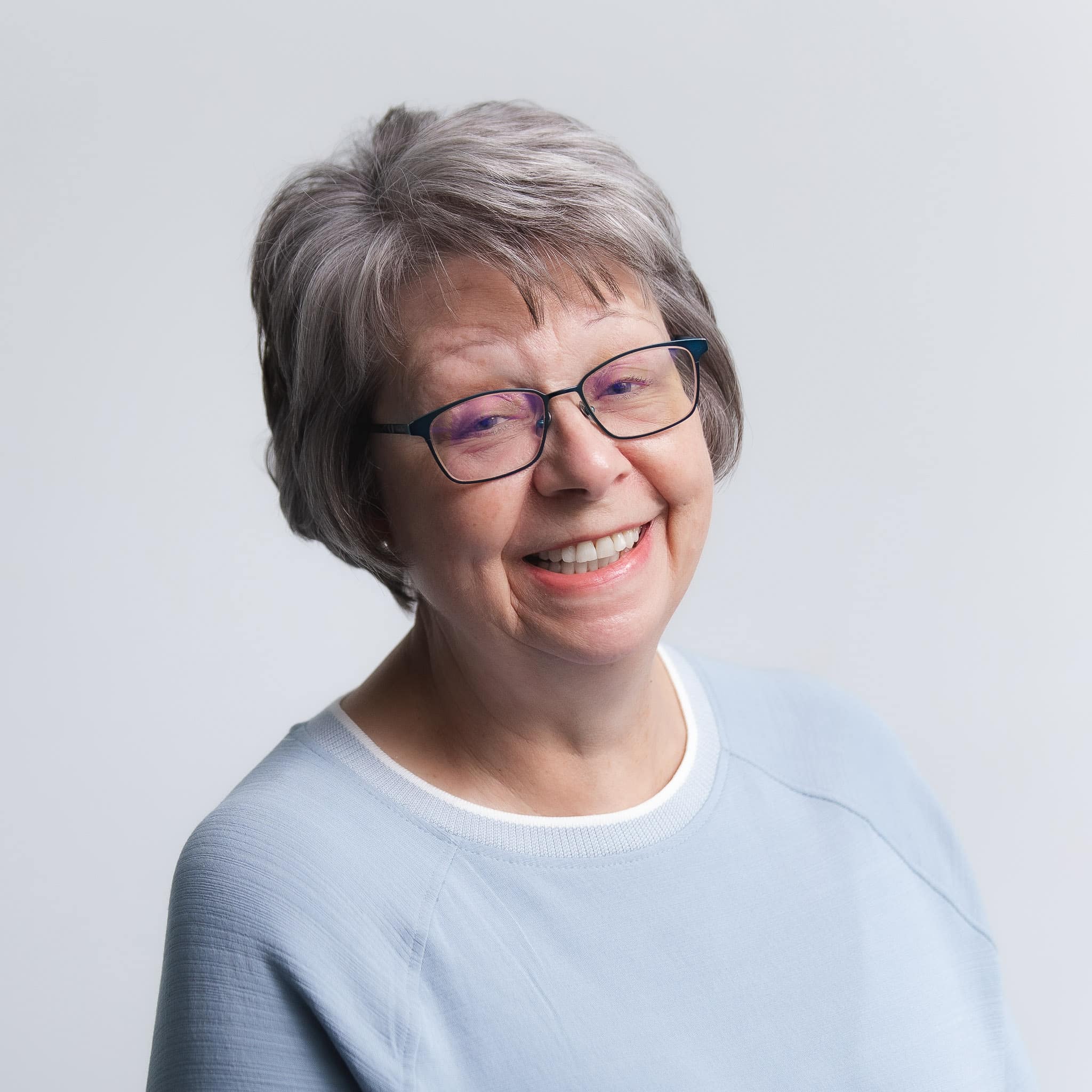 ADMINISTRATION AND ACCOUNTS
Linda provides the oil that keeps the Total Utilities machine running smoothly. Efficiently running the office and keeping the team on task, Linda is responsible for handling all aspects of business administration and accounts.
In addition to her culinary talents, Linda combines a love of retail therapy at home with keeping the rest of us on the financial straight and narrow at work.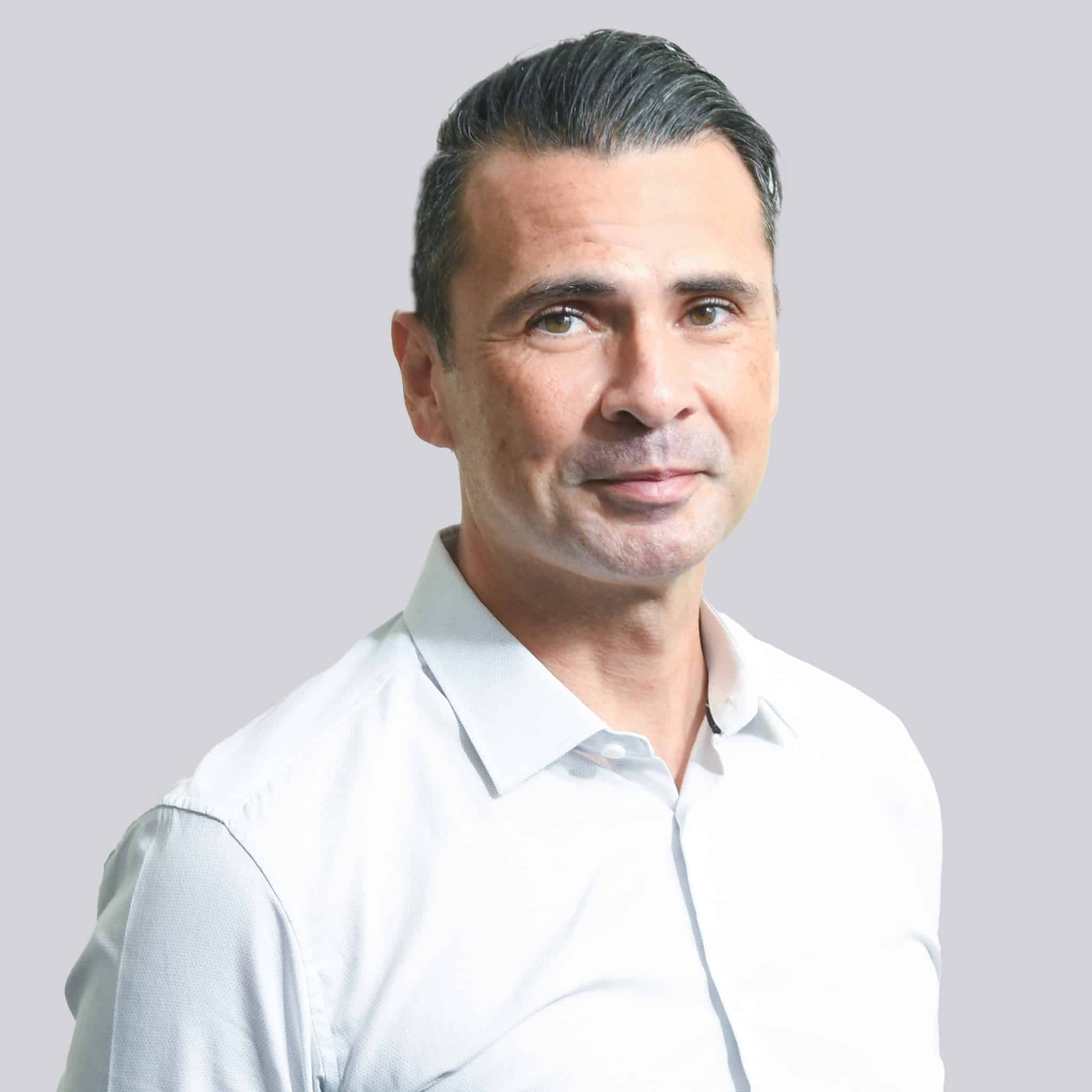 Jonathan comes from a market research background with over 20 years of experience in the field. He brings his expertise in creating online reports and dashboards, restructuring data and generating market research databases to the business. Working for a company with a strong focus on sustainable energy and decarbonisation solutions was important to Jonathan, so he is delighted to be part of the team.
Outside of work, Jonathan enjoys spending time with family and friends and is a keen baker. Here's hoping the team gets to enjoy some of his tasty homemade treats!
Energy & Business Improvement Manager
Gary has been working in the energy industry for many years now, and has a strong background in Robotic Process Automation (RPA), Artificial Intelligence, Cloud solutions, and energy solutions. Overseeing the integration of bot software technology to eliminate time consuming manual tasks is Gary's key role, as well as working towards continuously improving customer and employee experience.
A keen gym bunny that often rises at the crack of dawn, Gary loves nothing better than trying out new things and exploring the country with his wife and young son.